Frog squats

are my most recent discovery. I was perusing

Pinterest

(one of my favorite places to find fitness inspiration and new workout tips and ideas) when I came across this video:
Considering that we are entering
bikini
season, I am continuously on the lookout for lower body exercises to tone my thighs, butt and abs.
If you have any recommendations or links, share them below so we can all benefit!!
This video does a great job of explaining how to do the exercise and I advise you to watch the entire explanation before you give it a try. The host does tend to overtalk, so I mainly just watched the woman doing the demonstration before I gave it a try.
There are
three ways
to do this exercise, which are explained in the video. I gave them all a try to see what areas of my body I could feel getting a workout. When resting my arms on my thighs, the first way that is demonstrated, I mainly felt my
thigh muscles
working, similarly I just felt my thighs working for the second way too. It was the third way, when I felt my
abs
engage. I actually did not find the exercise itself incredibly difficult to do, but it may present more of a challenge to those of you who are beginners.
I am definitely going to replace my regular squats with frog squats for the time being. Give them a shot and maybe you'll find a new favorite exercise!
Photo Inspiration: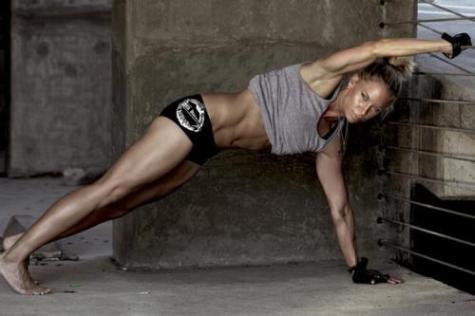 Another awesome ab exercise...
Disclaimer: None of the above photos are of me, and I do not take credit for them, they are merely on my blog to serve as fitness inspiration and are taken from various different internet sources.