I am a person who has always kept a
planner
so that I can keep my life in order. It came in particularly handy while I was balancing three jobs and a bunch of other activities. I have now found another use for it...to keep myself
motivated
about going to the gym. I mark down each day that I get myself to the gym in my planner. I do this on the monthly calendar part. I use Avery Removable Color Coding Labels: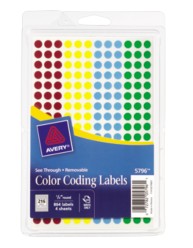 These are
awesome
. I have them in bright colors,
pink
,
yellow
,
orange
and
lime green
. I put a pink dot on each day that I make it to the gym. It also is really helpful in giving me an overview of how often I went to the gym each week/each month. For instance, last week I did not do so well because I only went twice, but the week before that I went four times. This week has started off great, with everyday marked. It's motivating because I want to see my calendar full of pink dots!
I know that there are all sorts of
calendars
out there. You can print one off your computer, or find one to keep on your desktop, or even mark up a picture calendar. It's always exciting to put one more mark on the calendar! You can also mark down other things too. If you were super active one day, that definitely could count, or if you went to a class, or went hiking or rode your bike. It's up to you :)
Stay motivated!
Photo Inspiration:
From: http://allwomenstalk.com
Awesome blog to check out for exercises.
From: http://pumpsandiron.com/